Silkron® has been established in year 2004. Our mission is "To enable smart vending for the vending machines around the world and get them connected".
We believe in:
Integrity - inside out, right from the heart to words and actions
Greatness - there's always better than best
Passion - great things created by people with great passions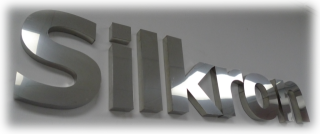 "Connected Intelligence"
Silkron Smart Vending solutions are already operating around the globe, particularly have presence in Malaysia, United Kingdom, United States, Italy, Australia, United Arab Emirates, Russia, Sweden, Singapore, Indonesia, Thailand, Philippines and worldwide. Should you have any inquiry or requirements in Smart Vending, feel free to contact us or our representatives worldwide.